GEN 2 Adjustable Plant Benders- 10 Pack
Regular price
$19.99 USD
Sale price
$13.99 USD
Unit price
per
Sale
Sold out
You Asked! WE LISTENED! Here's how it works! To make separating the two pieces easy just push from behind with your finger. Then the two pieces will easily pull apart. Want more of a specific size? Check out our other listings for larger quantities.
Bend your stems in any direction to increase airflow and yields.
Our newest product release allows unlimited plant control in any direction! The best plant benders® ever made.  
These adjustable plant trainers allow you to pick your angle. Thick plants? Start with a nice gentle bend then increase the angle and bend to unlock the full potential. Won't harm plants! 

Two sizes included!
5 Small Size 
5 Large Size
Own a shop or want to become a distributor? Message us for cheap wholesale pricing to resell. 
Patented.
GEN 2 LIVE, featuring better contour angles to guide stems easier, new packaging, and more.
Our packaging and product are now made from recycled materials, and are 100% recyclable!
Reusable: Everlasting design allows for continuous use harvest after harvest.
Increase Airflow: Air flow plays an important roll in preventing mold. These Low Stress Trainers will allow the plant to be re-oriented to allow for better airflow, stopping the chances from mold growing.
Increase Light Penetration throughout canopy: By directing stems and fruit sites outward, more light is able to reach the center of the plants and hit photosensitive areas on the plant which increases growth.
Plants are prone to reaching for the light source and stretching. This can be annoying if you are growing in an indoor environment because they may come too close to the lights or ceiling space and burn. These are the perfect solution. They allow you to bend branches by hand and slip this trainer over it, re orienting them 90 degrees. These do not hurt or stress the plant when done correctly. Plants branching too far out? Use these to re-orient the plant to face inwards! Simply bend a branch by hand back and fourth a couple times to make it easy to work with. Then slip these over. That's all!
Share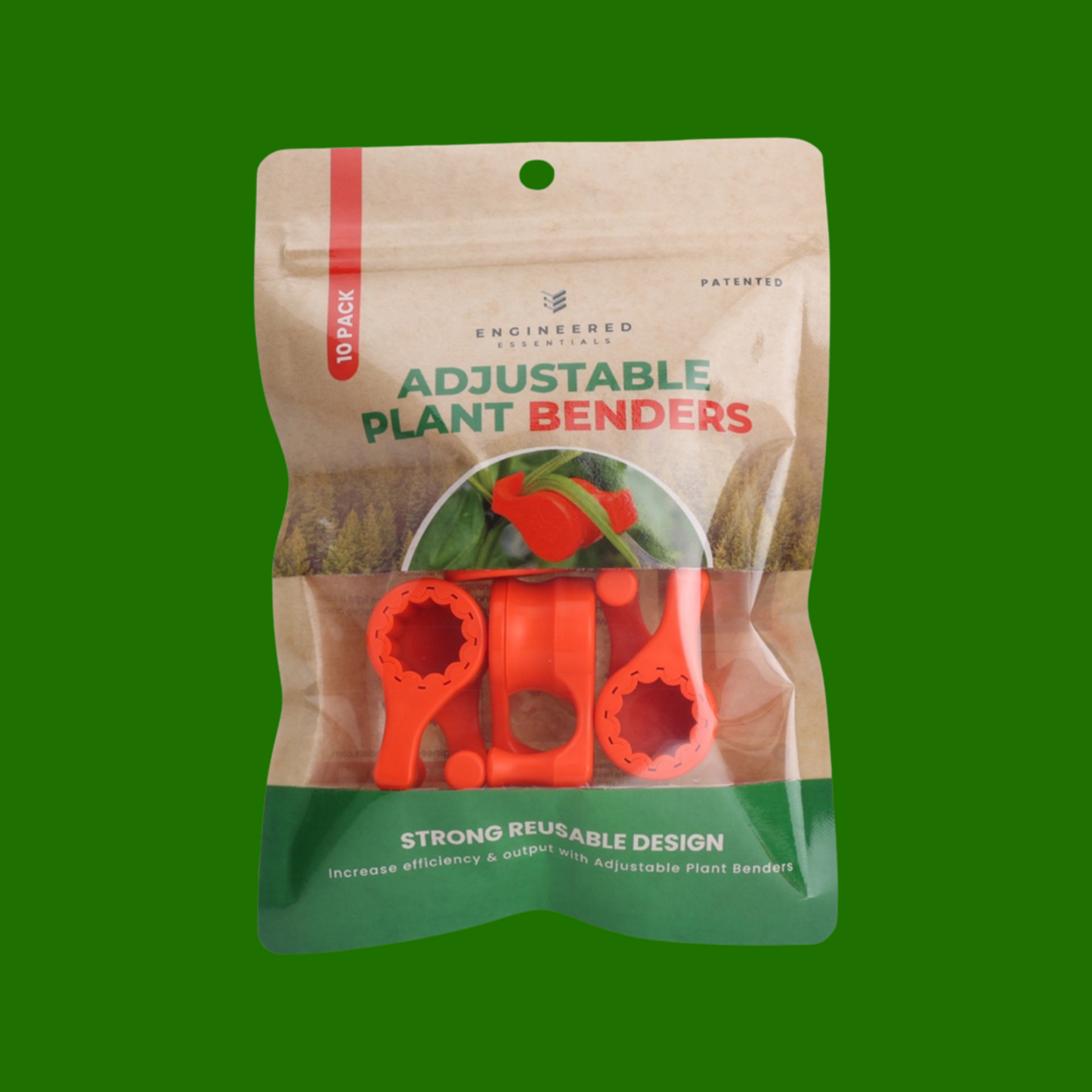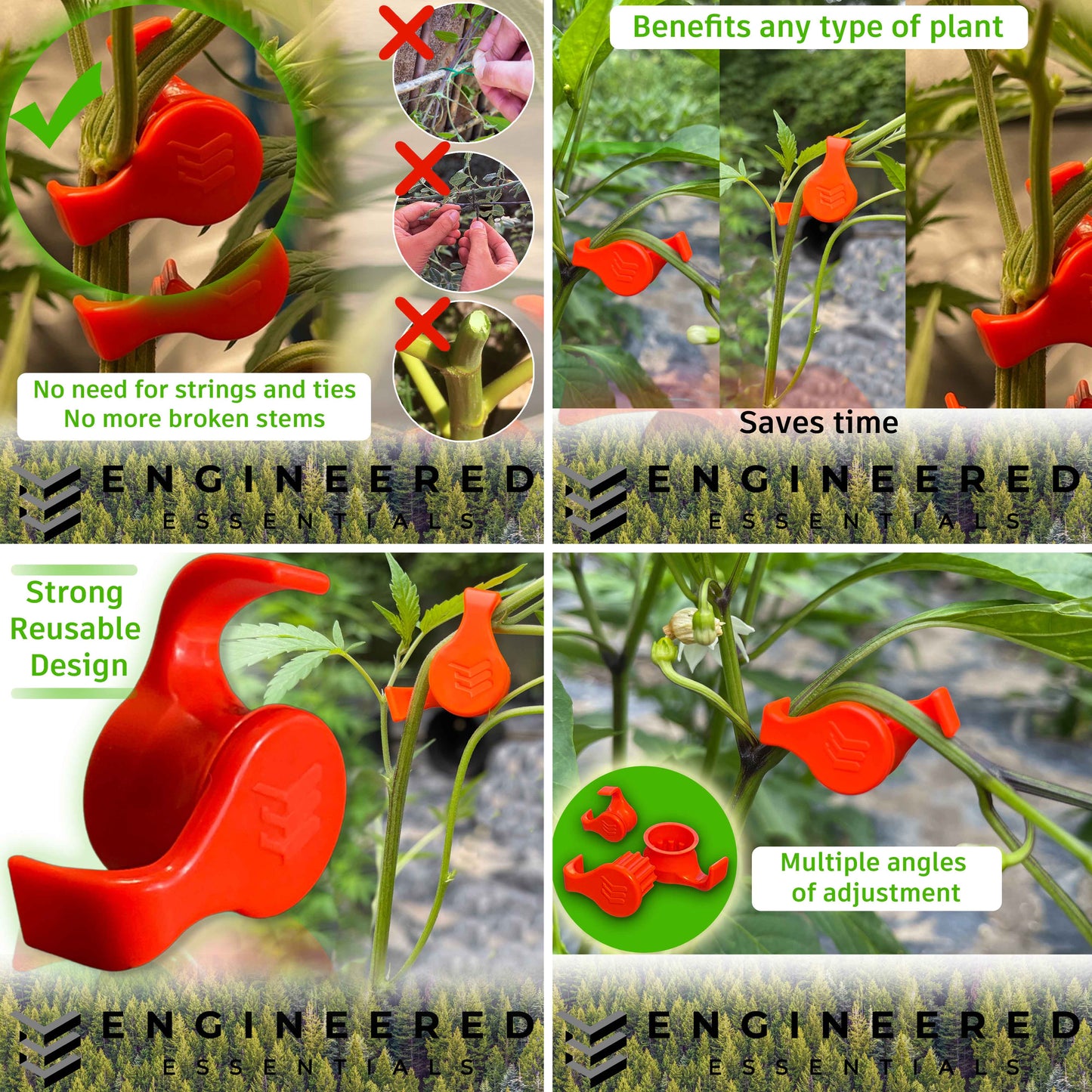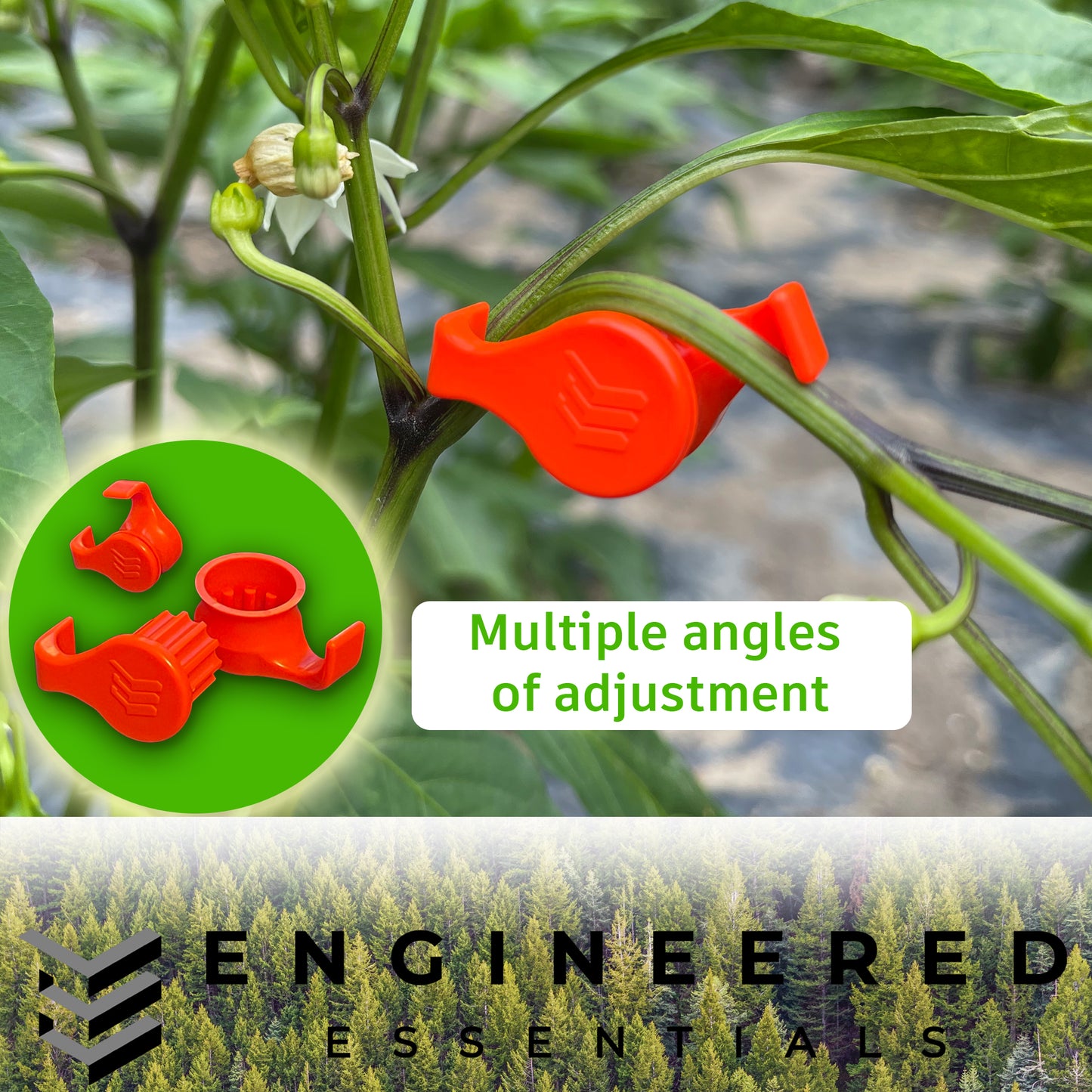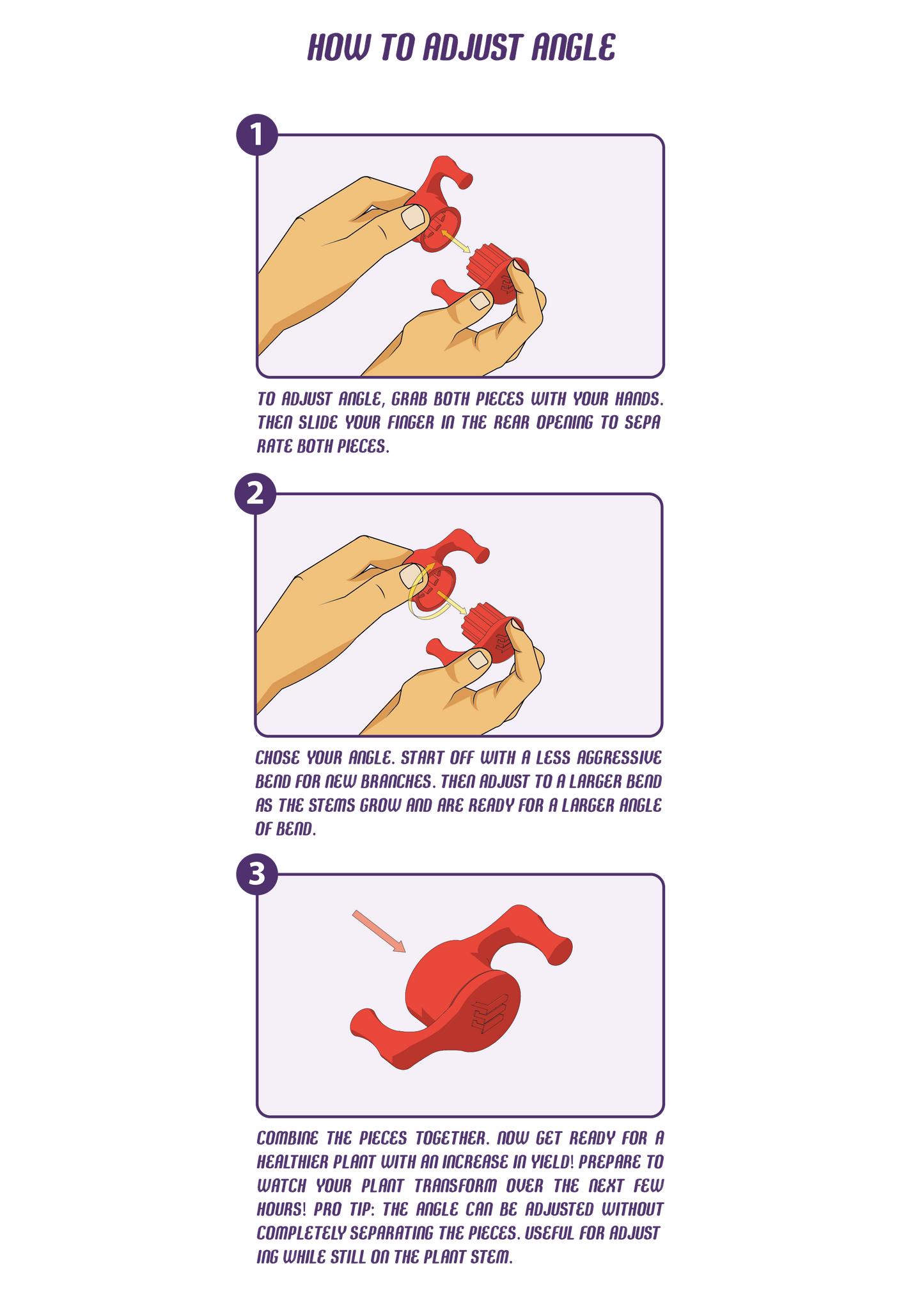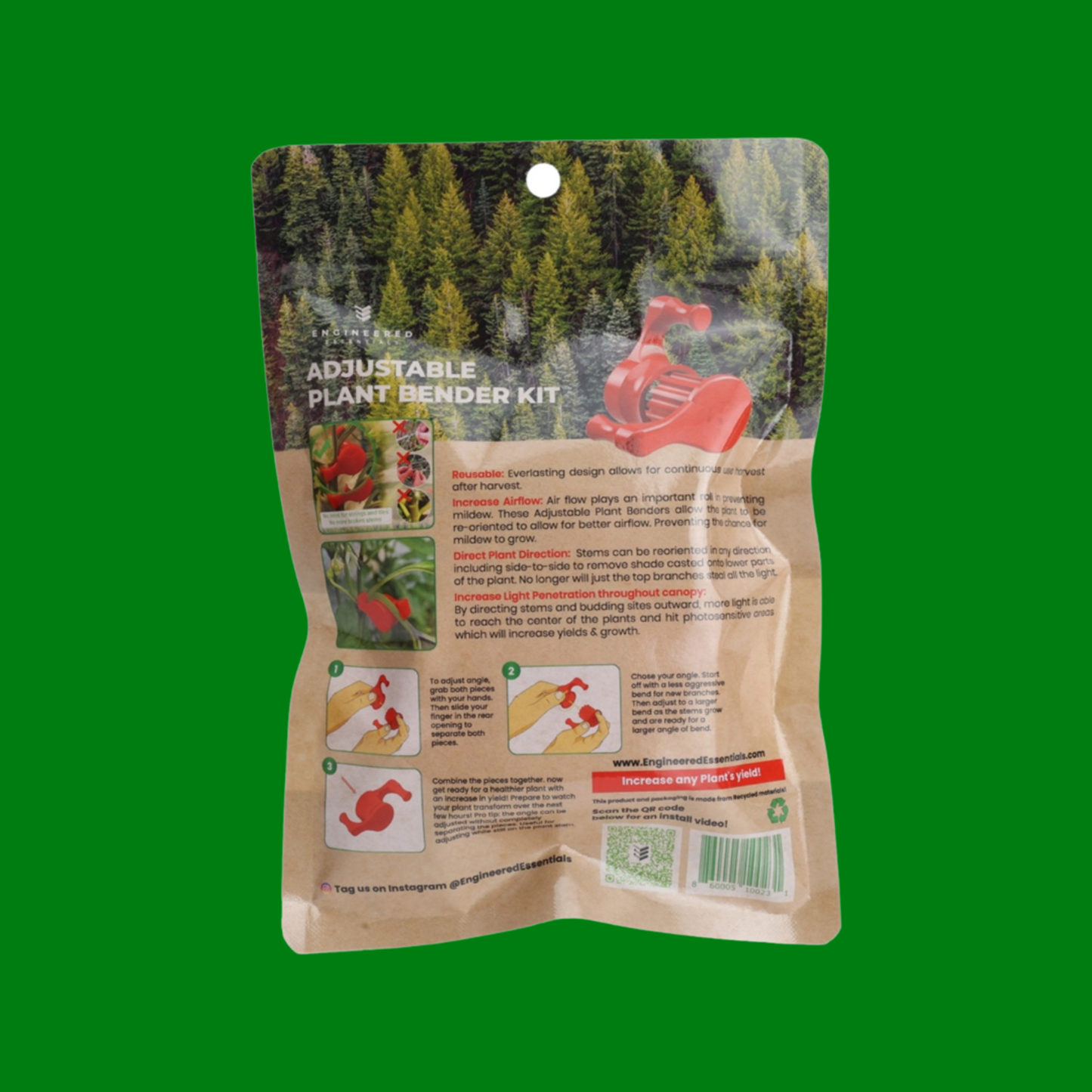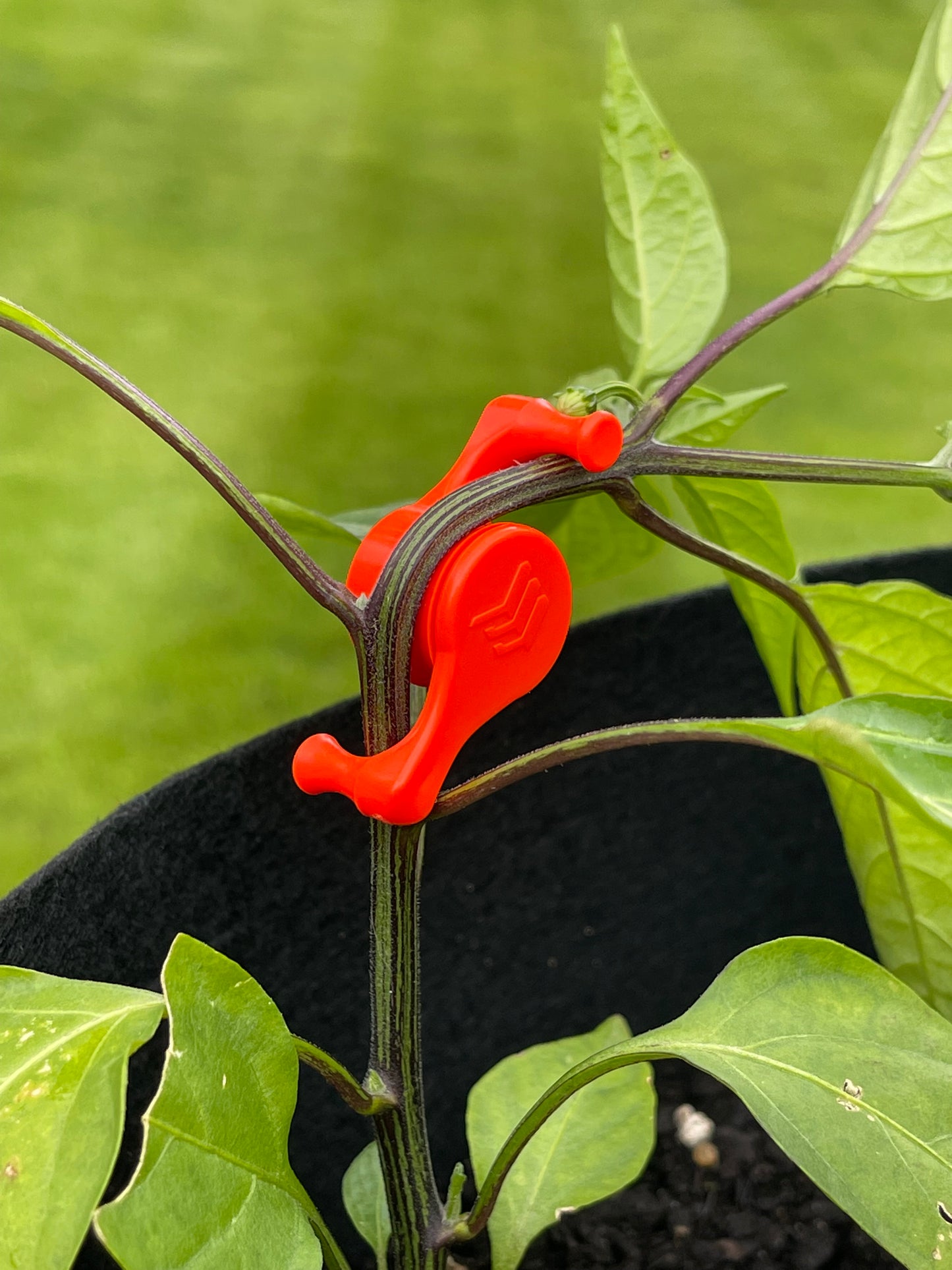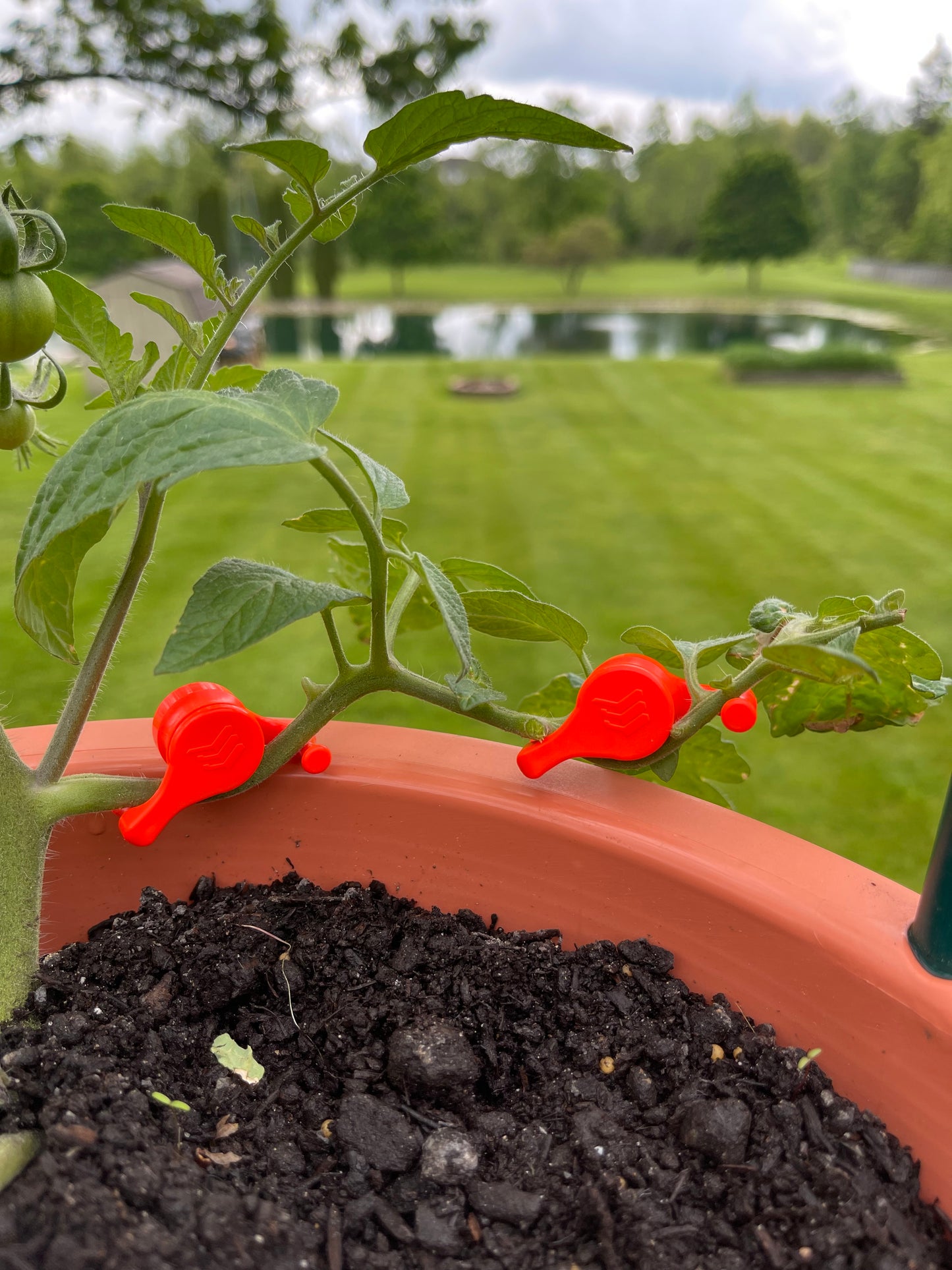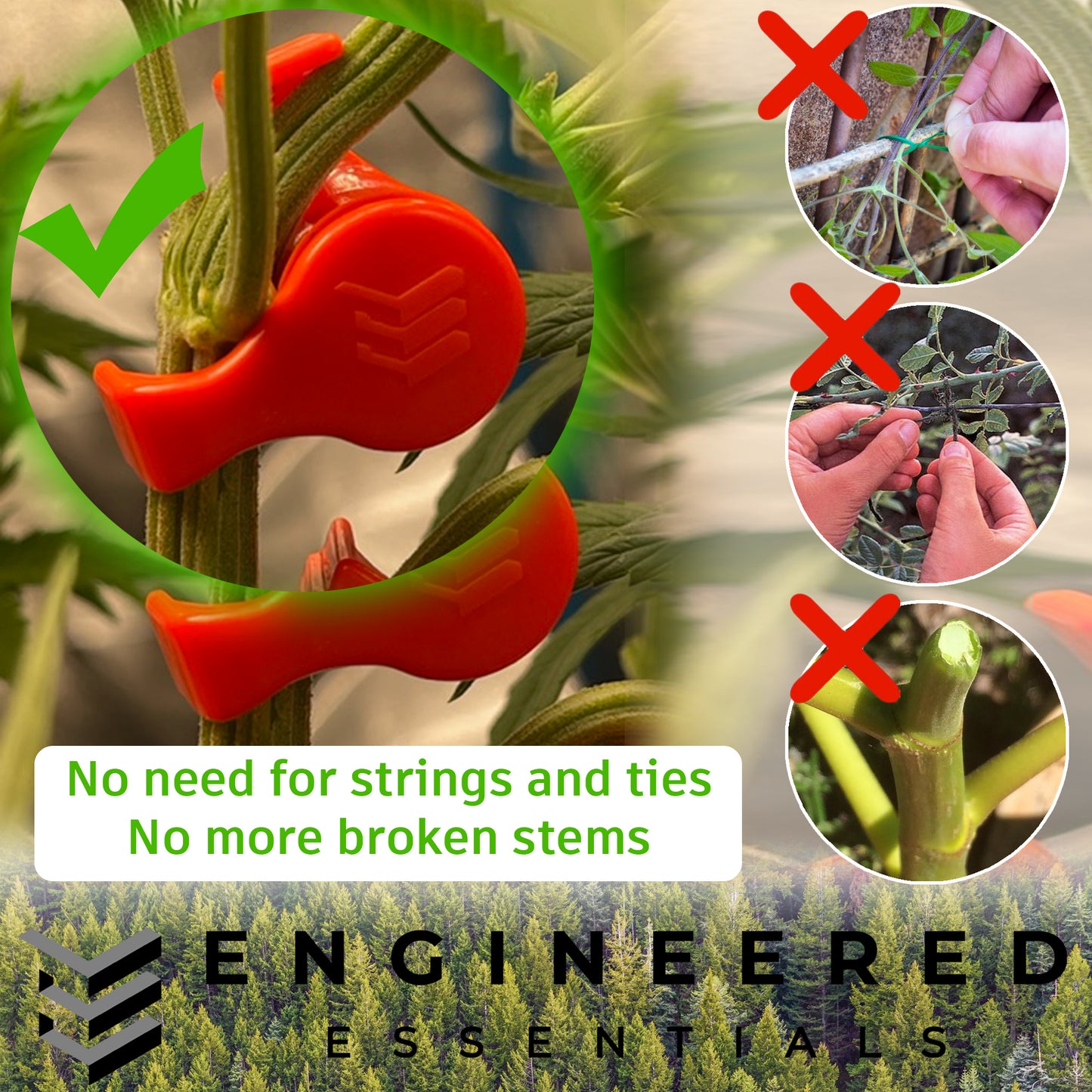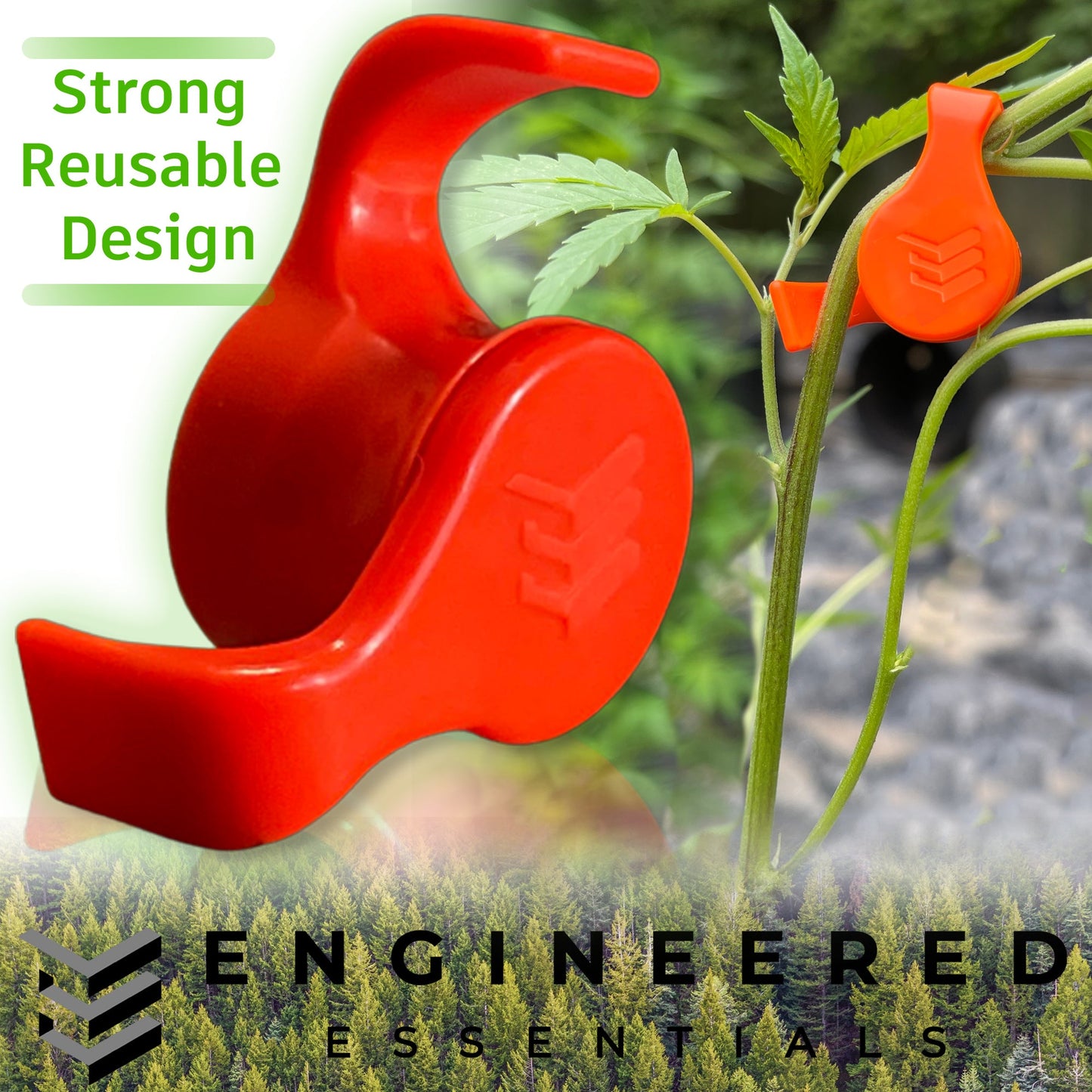 Bendable
What a big idea! You can put the proper brand without breaking a branch. Especially if your plants are mature and rigid. Thanks.
Gen 2 Adjustable plant benders
I used the regular plant benders for the first time so fast and easy to use. I never had much luck hand bending plants they always straighten back up now they don't very happy with your product. I snapped a branch and used the adjustable plant bender to hold it so it could heal it worked perfectly. This is the first review I've ever done your products are great they make me look like I know what I'm doing! Thanks
Gen 2 benders
Your Gen 2 benders take the original idea one step further, and the large size certainly can handle bigger stems. I'm quite pleased with the product.
Gen 2
These things are awesome, so easy.
GEN 2 Adjustable Plant Benders- 10 Pack